Trip And Fall Accident Attorney in Pomona, CA
There are few things more embarrassing than tripping and falling. While most victims and witnesses would chalk it up to clumsiness, a second look at the accident may show an obstacle or foreign object that got in the way of a safe walk. Examples include potholes, uneven stair steps, aisles and sidewalks.
With the ownership of business property comes the responsibility of ensuring that every patron is safe. A quick trip to the store or dining in a restaurant should not result in tragedy.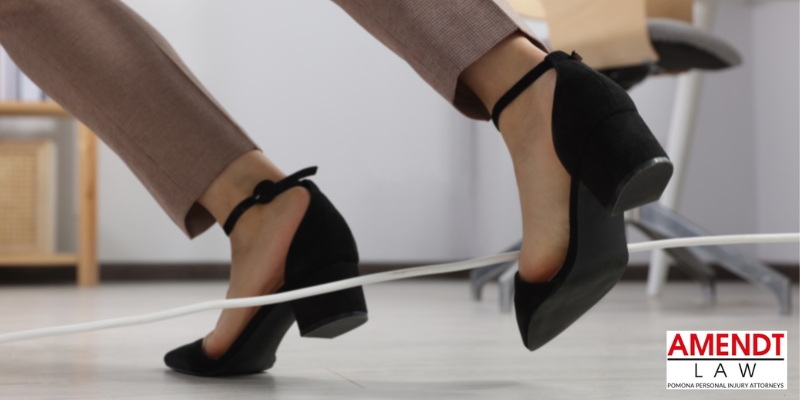 You Can Get Hurt In So-Called Safe And Secure Store Surroundings
Once you set foot in a business or store, you are under the property owner's care; you can expect that your surroundings are safe. If they fall short in this responsibility, you could fall and suffer permanent injuries to your back, spinal cord or brain. When property owners or their designated staff know of dangerous conditions but do not act in time to prevent an accident, they must be held responsible for their negligence.
While you focus on recovering from your injuries, we will build a fact-based claim. We will establish a foundation of facts by visiting the scene of the accident, interviewing witnesses and analyzing any previous accident reports.
With that foundation of facts, our personal injury lawyers will build a strong and compelling trip-and-fall case focused on maximizing compensation for your lost wages, medical expenses, and pain and suffering.
Attorneys Representing Trip-And-Fall Accident Victims Throughout Pomona And Los Angeles County
At The Law Offices of Christian J. Amendt, we can help you overcome the obstacles you face. You should focus on recovery; we'll focus on maximizing your damages to help you on the road to recovery. To schedule a free initial consultation with our Pomona trip and fall accident attorney, call 909-766-1994 or contact us online.
Se habla español.